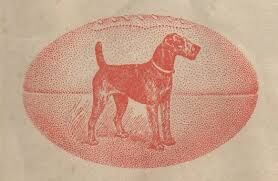 The most interesting team in National Football League history is one you've never heard of.
In just two seasons the Oorang Indians produced more fever-dream lunacy than most modern NFL franchises have in decades of existence. Before trying to argue that your favorite colorful characters and stories from NFL history top those of the Indians, please know that the story of this franchise includes:
Dogs. Lots and lots and LOTS of dogs
Accusations of sheep murder as the primary reason for forming an NFL franchise
Both the players and owners treating playing in the National Football League as a literal side-hustle and marketing gimmick for a completely different business
The smallest city to ever host an NFL franchise
Said franchise never actually playing a single game in their hometown
Truly mind-boggling revelations about how little it cost to start an NFL team in the 1920s
The invention of the halftime show and training camps
One of the most famous and accomplished athletes of all-time, who also happened to be a national champion ballroom dancer
Some of the best player names in NFL history
A pet coyote
Drunken, unsanctioned alterations to the public transportation infrastructure of St. Louis
Bear wrestling
Honestly, that list doesn't even do the full story justice, as this truly may be one of the most entertainingly insane franchises in all of sports history. Without further ado, Forgotten Franchises presents the story of the Oorang Indians, the NFL's original Dawg Pound.
Continue reading

"The Most Interesting Team In NFL History Just Wanted To Sell You A Dog: The Story Of Jim Thorpe And The Oorang Indians"